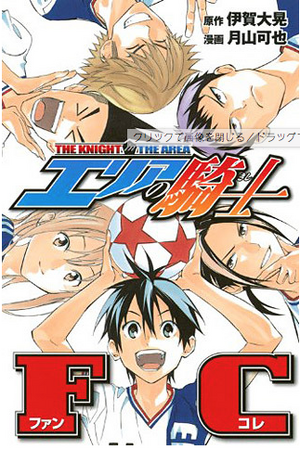 The Knight in the Area: FC Fan Collection
is data compilation volume of the manga series, Area no Kishi. It was released on June 15, 2012.
Data Includes
All character profiles from Enoshima High to the other rival schools.
Extra chapters not included in the volume series.
Results of the Character Popularity poll for the series Best 11.
A secret episode manuscript for Volume 31.